Soulcraft Summer MMA Training Camp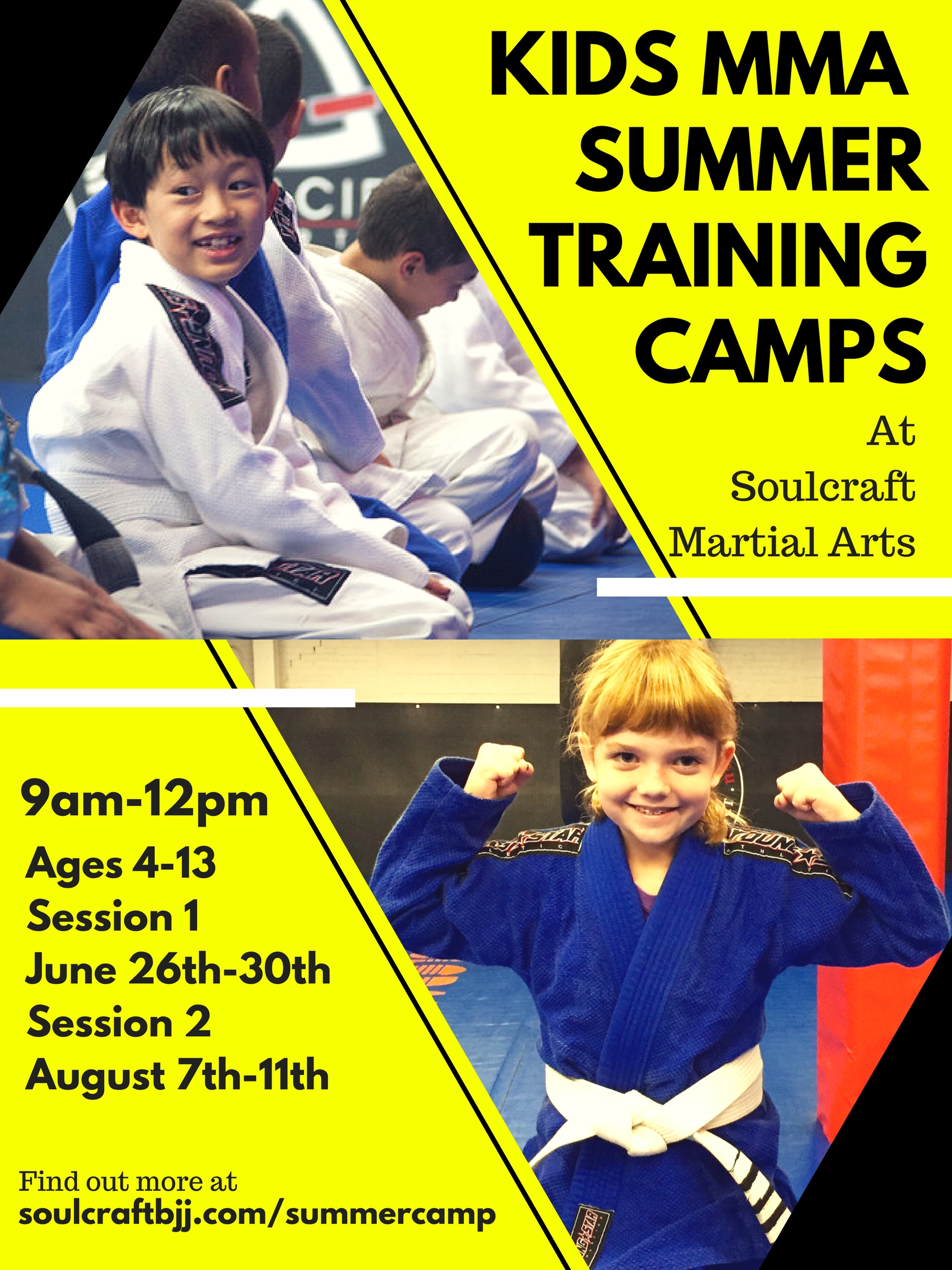 SOULCRAFT KIDS 2017
SUMMER MMA TRAINING CAMPS
This summer, Soulcraft is excited to offer two outstanding summer training camp opportunities for both Wolf Cubs and Soulcraft Kids!  As part of each day, your child will train in a variety of martial arts to make a true Mixed Martial Arts (MMA) experience.
To maximize fun for everyone, and to provide developmentally appropriate and challenging instruction, our camp is divided between Soulcraft Kids (ages 7 and up) and our Wolf Cubs (4-7).  Don't worry though, in our new facility, siblings will be just a room apart!
Our Soulcraft Kids training camp will focus on both offensive and defensive application of Muay Thai, Wrestling, and Jiu Jitsu techniques as well as physical conditioning.
Our Wolf Cubs camp builds upon the positional training of our Jiu Jitsu program while adding in elements to prepare them to engage more comfortably in resistance based training (like live rolling) and the basics of striking. As new techniques will provide them with a set of "firsts" (first time hitting pads, first time working with a heavy bag) a strong emphasis is placed on appropriate usage. The program also features lessons in character education, teamwork, focus and leadership skills.
Upon completion of the full week camp, students will receive a certificate of completion for their appropriate level.
Soulcraft Kids Summer MMA Training Camp Session 1
June 26th-30th Tuition: $180
Wolf Cubs Summer MMA Training Camp Session 1
June 26th-30th Tuition: $180
Soulcraft Kids Summer MMA Training Camp Session 2
August 7th-11th Tuition: $180
Wolf Cubs Summer MMA Training Camp Session 2
August 7th-11th Tuition: $180
Additional Forms: