Get Started With Your Soulcraft Free Trial
MORE THAN A GYM, A FAMILY!
Our goal at Soulcraft is to give our students the best, most rewarding martial arts experience possible, in a safe, clean, and friendly environment. Our Jiu Jitsu, Krav Maga, and Muay Thai classes help students of all ages acquire skills for life! Expect to build confidence, make friends, get fit, and learn valuable self-defense skills. It's way more fun than going to the gym!
START YOUR MARTIAL ARTS JOURNEY WITH US
The word Soulcraft means doing something that fulfills you… something that's not only good for your body, but that nourishes your mind as well.
Whether you've been training and working out for years, or never stepped on a mat before… We can help you find a new passion! Our classes are designed to be fun, competitive, and safe. Come try a workout that will transform you!
FROM OUR STUDENTS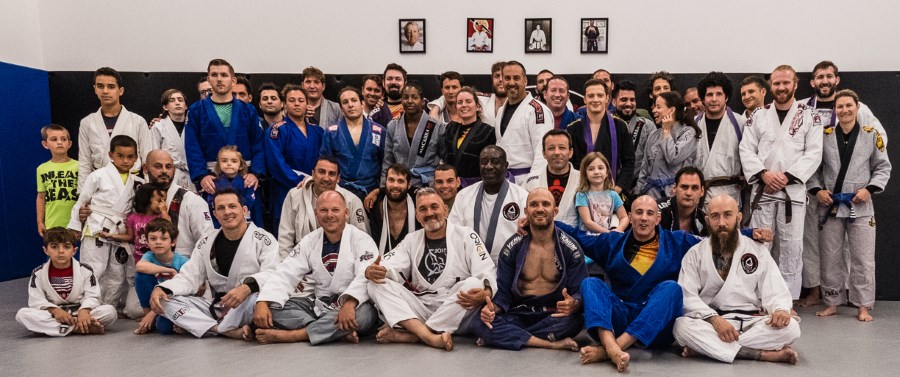 "I absolutely love this place! I've been here almost two years now. The coaches are great with helping people of all skills and abilities reach their goals and become better athletes. The community is what makes this place my favorite. Everyone is welcoming and supportive of one another. Couldn't ask for a better gym."
-Patrick
"Really great gym with a uniquely welcoming and friendly atmosphere. Been training here for close to ten years and the instructors have always been super professional and safety conscious. Especially well suited for families that want classes for adults and kids, which you don't see a lot. Highly recommend for beginners and advanced bjj"
-Jeremy
"Great community! They somehow balance intense, rigorous training with a fun environment. The instructors are amazing. Join this gym. This is my happy place!
-Tessa
"An excellent place to train and learn jujitsu! Both of my sons attend the kids' classes, and look forward to going every week. The staff does a great job of creating a positive learning environment for the younger students, and they are extremely patient with each and every child. There are classes every day and at all different times, so there is something for everyone. My family has been very fortunate to be training at Soulcraft."
-Pete